Mobile phones currently have no use.
Development plans include adding a similar functionality to a Personal Message function, so phones can be used to send messages to other players but only if they know each other's phone number. The development issue here is giving phones a constant number whether they are saved in inventories, trunks or safeboxes while still allowing newly spawned phone items (in loot piles) to spawn with unique numbers. This will require the data in saved containers to point to a record in a database that stores all saved mobile phone numbers, a number of technical problems with this concept are slowing development and it has become a low priority due to lack of interest.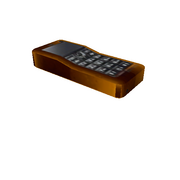 Ad blocker interference detected!
Wikia is a free-to-use site that makes money from advertising. We have a modified experience for viewers using ad blockers

Wikia is not accessible if you've made further modifications. Remove the custom ad blocker rule(s) and the page will load as expected.